Prepare U Training: Continuity of Operations Planning (COOP) Part 1
September 26 @ 11:30 am - 1:30 pm
Free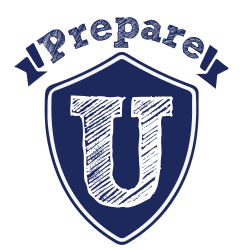 Training Summary
Topic: Continuity of Operations Planning (COOP) Part 1
Trainers: Lars Eric Holm
Continuity of Operations Planning: the empowered approach to how your organization would continue to operate in the days, weeks, and months following a disaster. This topic is covered over 2 Tuesdays. Please attend both days. Building an Agency Emergency Plan is a suggested prerequisite. The focus of this training and planning module is increasing an organization's capacity to deliver 2 services and recover their operations in the long-term aftermath of a significant disruption. Recognizing administrative and mission-critical functions and fully understanding their importance, both pre- and post-disaster, is an important step agencies take in successfully planning for continuity of operations. Participants will be introduced to the essential elements of continuity and will, through exercises, learn simple and concrete planning techniques that can also be used in their everyday operations.
At the end of the training, participants will have a deeper understanding.
Additional Information
We encourage you to attend all 5 classes. If you attend all 5 classes, we have a special gift for you.
Please sign up today. We only have room for the first 100 people.